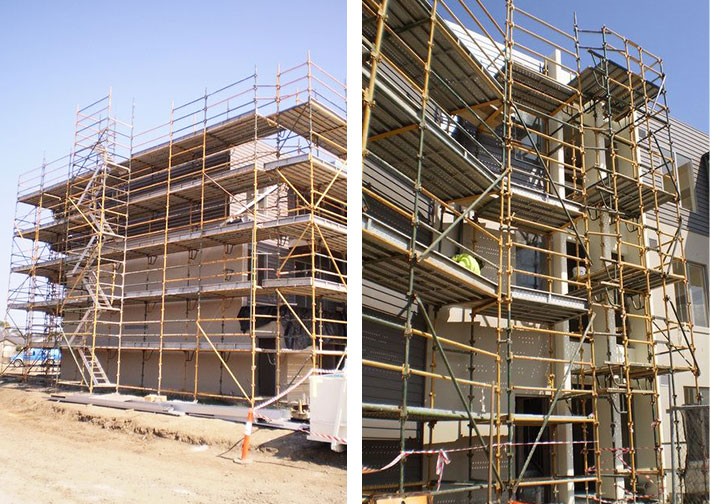 Scaffold Melbourne
SSB have recently expanded their available stock of perimeter scaffolding to allow them to cater for a large range of jobs and applications. From single dwelling projects right up to the largest developments, SSB can accommodate them all. All our scaffolding is maintained to the highest safety standards and is available for hire at extremely competitive rates.
Scaffold Hire Melbourne
In addition to supplying and erecting perimeter scaffolding, we can also supply all the necessary equipment for materials handling, including telescopic handlers, fork lifts and backhoes, ladders, materials hoists as well as brick and block elevators.Available at competitive rates, our comprehensive scaffold hire ensures Melbourne site managers, construction companies, developers, and other clients, can have access to durable, easy-to-erect, and detailed scaffolding solutions.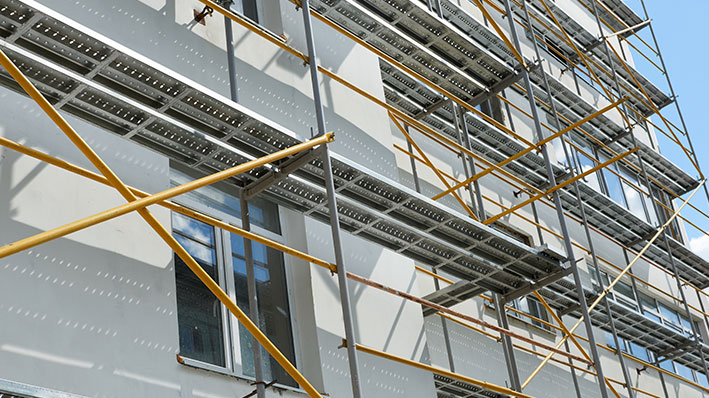 Construction Scaffolding Rental Melbourne
Don't take unnecessary risks when beginning your next construction project. Over our 16 years of operation the team at Sinclair Scaffolding have rented our range of scaffolding products to sites of all sizes located across Melbourne.
Able to be erected in a number of different configurations, our stable and secure construction scaffolding rentals help Melbourne contractors work with confidence from otherwise dangerous heights. Committed to delivering a complete scaffolding experience to our valued clients Sinclair Scaffolding can transport our scaffolding without delay to ensure that your project continues without a hitch.
Kwikstage Scaffold Hire Melbourne
At Sinclair Scaffolding, our family-owned and operated company understand the importance of delivering an outstanding and reliable scaffolding rental service to our clients from all industries. Consisting of a modular system and design Kwikstage Scaffolding can be installed and dismantled with speed, guaranteeing that there is minimal impact to the operations on your site. To find out about the rates for our Kwikstage Scaffold hire Melbourne locals can call us today.
Quick Stage Scaffolding for Hire Melbourne
No matter your particular needs and requirements you can trust the team at Sinclair Scaffolding to help you reach new heights. Along with our other scaffolding options we proudly offer Quick Stage scaffolding for hire that Melbourne sites can benefit from. Whether for domestic or commercial purposes, Sinclair Scaffolding can help you with your needs. Call us today on 03 9439 4061 to discuss your construction needs with our helpful team.